The Team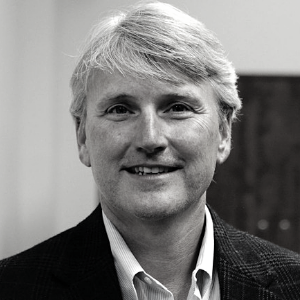 Dr. Gus Vickery
Dr. Vickery is a graduate of the Medical College of Georgia and a member of the Alpha Omega Alpha honor society. Dr. Vickery is a board-certified family physician and founder ofVickery Family Medicine, a patient-centered medical home, in 2005. He is associated with the University of North Carolina at Chapel Hill's Department of Family Medicine, hosting medical students for their family medicine rotations. Dr. Vickery also participates in the Minority Mentoring program through the Mountain Area Health Education Center. He maintains privileges at Mission Memorial Hospital and is the Medical Director for the Biltmore Company. When not working, Dr. Vickery enjoys spending time with his wife and three children and exploring the outdoors.
---
Dr. Steve Thompson
Dr. Thompson was born in south-central Virginia where his father and grandfather practiced family medicine. This experience taught him the importance of focusing on the individual's personal goals for health, which is the focus of his professional interests.
Dr. Thompson attended Hampden-Sydney College where he received a BS in Chemistry, followed by Eastern Virginia Medical School where he received an MD. He completed his internal medicine and pediatrics residency at Vanderbilt University Medical Center. Following his residency, Dr. Thompson worked in rural Virginia as a primary care physician for seven years before moving to Asheville, where he has since worked as a hospitalist. Dr. Thompson learned the mechanisms of modern medicine, which is focused on the prevention and treatment of disease primarily through pharmaceuticals and surgical procedures.
Dr. Thompson also learned that the quality of an individual's health not only has to do with the optimal function of their body, but also in how they feel about themselves. This requires a holistic approach to good health, which includes not only a pharmaceutical approach to reducing risk for disease, but also nutritional and fitness programs designed to help clients reach their personal wellness goals. Supplementing all these efforts is esthetic medicine, which helps people feel more confident and drives success in their efforts towards better health.
Dr. Thompson sees Preveda as a starting point towards improved self-esteem and confidence from which clients will succeed in reaching their goals of better health.
---
Jan O'Hara
Jan is a women's health nurse practitioner. Jan has a bachelor's degree in biology and ecology from Emory University and a Master of Science in Nursing from Vanderbilt University. Jan has been practicing medicine as a WHNP since 1999. She enjoys caring for the whole person and going above and beyond for her patients. She is drawn to personalized care so patients can look and feel their best. Jan lives in Asheville with her two children, a dog and two guinea pigs. She enjoys trail running, mountain biking, yoga and spending time outdoors. She looks forward to helping you achieve your health goals.
---
Hollie Harris
Hollie joined Preveda Health & Esthetics, a partner of the Asheville Racquet Club, in January 2019. Ms. Harris is a certified nurse injector, laser technician and licensed medical esthetician. She brings two decades of esthetic experience and expertise to the practice.
Hollie has earned over 40 certifications in esthetic procedures including dermal fillers, neuromodulators, chemical peels, medical microdermabrasion, laser applications, and non-invasive body contouring. She specializes in natural-looking cosmetic injectables, as well as laser treatments and PRP microneedling for skin rejuvenation. Additionally, Hollie has received specialty injection training in Dysport, Restylane, Sculptra, Radiesse, and Belotero. Hollie loves the rejuvenating qualities of injectables and how they can refresh and renew a person's appearance immediately.
Hollie combines her extensive knowledge of facial anatomy and clinical training to restore and enhance each patient's natural beauty. Her inherent ability to connect with patients and make them feel at ease is what sets her apart from other injectors. Hollie truly cares for her patients and strives to provide them the best possible outcome.
Hollie is dedicated to staying at the forefront of esthetic innovation and believes continuing education is paramount in offering the most effective treatments. She is currently pursuing a BSN through Appalachian State University and continues to complement her esthetic nursing skills by taking courses on cosmetic injectables and advanced skincare.
In her free time, Hollie enjoys spending time with family and friends, mountain biking, running, dancing, and listening to music.
---
Wendy Wright
Wendy is an honors graduate of Lenoir Rhyne College, where she obtained her Bachelor of Science in Nursing. In addition to using her nursing skills in a variety of ways, she continues to grow and learn in the esthetics and wellness fields. She is a certified laser technician and is also certified in PRP microneedling and chemical peels. She enjoys discussing good skincare habits with patients and staying informed on the best products.
For Wendy, nursing has always been about helping people stay healthy. Experience and observation have taught her that personal choices and lifestyle are major drivers of long-term health. Wendy and the entire Preveda staff are committed to helping you strengthen the good habits you already have and develop the skills to make better choices.
In her free time, Wendy enjoys running the numerous trails in Western North Carolina. She also enjoys water sports, yoga and traveling.
---