Microdermabrasion & Facial Treatments
Medical esthetic services involve high-technology care.
It is the use of advanced esthetic technologies to provide a medically based procedure designed to cause a significant cosmetic change or enhancement.
---
DiamondTome®
The DiamondTome® wand is the original crystal free microdermabrasion device. The wand glides over your skin to clear away dirt, debris, and dead skin cells, revealing a smoother and clearer complexion.
DiamondTome® treatments are considered "lunch hour" procedures. They take about 25-45 minutes, and you can return to normal activities immediately! Many patients see a visible improvement after their first treatment. Learn More.
---
Microneedling with SkinPen®
Microneedling is a minimally invasive treatment that stimulates the growth of collagen and elastin, leaving you with youthful-looking skin.
Microneedling with SkinPen® is the first microneedling device cleared by the U.S. Food and Drug Administration, clinically proven to safely and effectively treat facial acne scars and improve the texture of the skin.
---
AquaGold® Fine Touch
Elevate from traditional microneedling procedures, dermal fillers or injections. AquaGold® covers a larger treatment area and painlessly delivers healing solutions deep into the dermis (600-micron depth). This allows them to be absorbed more effectively than with a single syringe. Many patients choose to use the AquaGold® Fine Touch microneedling system on their face, neck, or chest. The device is made up of 24 karat gold needles, each smaller than a hair follicle. These nearly microscopic needles painlessly create very tiny open surfaces in the skin, delivering anti-aging and skin refining treatments deep into the dermis.
Shrink pores with micro-Botox
Smooth skin with dermal fillers
Improve superficial acne scarring with fillers
Enhance laser treatments with micro-serums containing growth factors
Brighten skin with micro-pigment reducers
Painless procedure with minimal potential short-term redness
---
Dermaplaning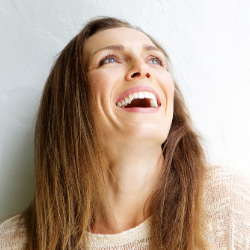 Dermaplaning is a facial exfoliation treatment that carries the added bonus of removing fine vellus hairs, often referred to as "peach fuzz." We use a straight-edged blade to gently remove the top layer of dead skin cells, revealing the brighter, smoother skin underneath. There is no downtime after the treatment, and dermaplaning can easily be combined with other facial treatments.
Dermaplaning Facial: treatment includes cleansing, dermaplaning, enzyme treatment, stem cell mask, and application of moisturizer and sunscreen.